TOP500
Leonardo confirmed the second most powerful supercomputer in Europe
Discover Italy's most powerful supercomputer
Read More
DISCOVER OUR ACTIVITIES
For over 50 years we have been at the forefront of the HPC world: find out why
Show More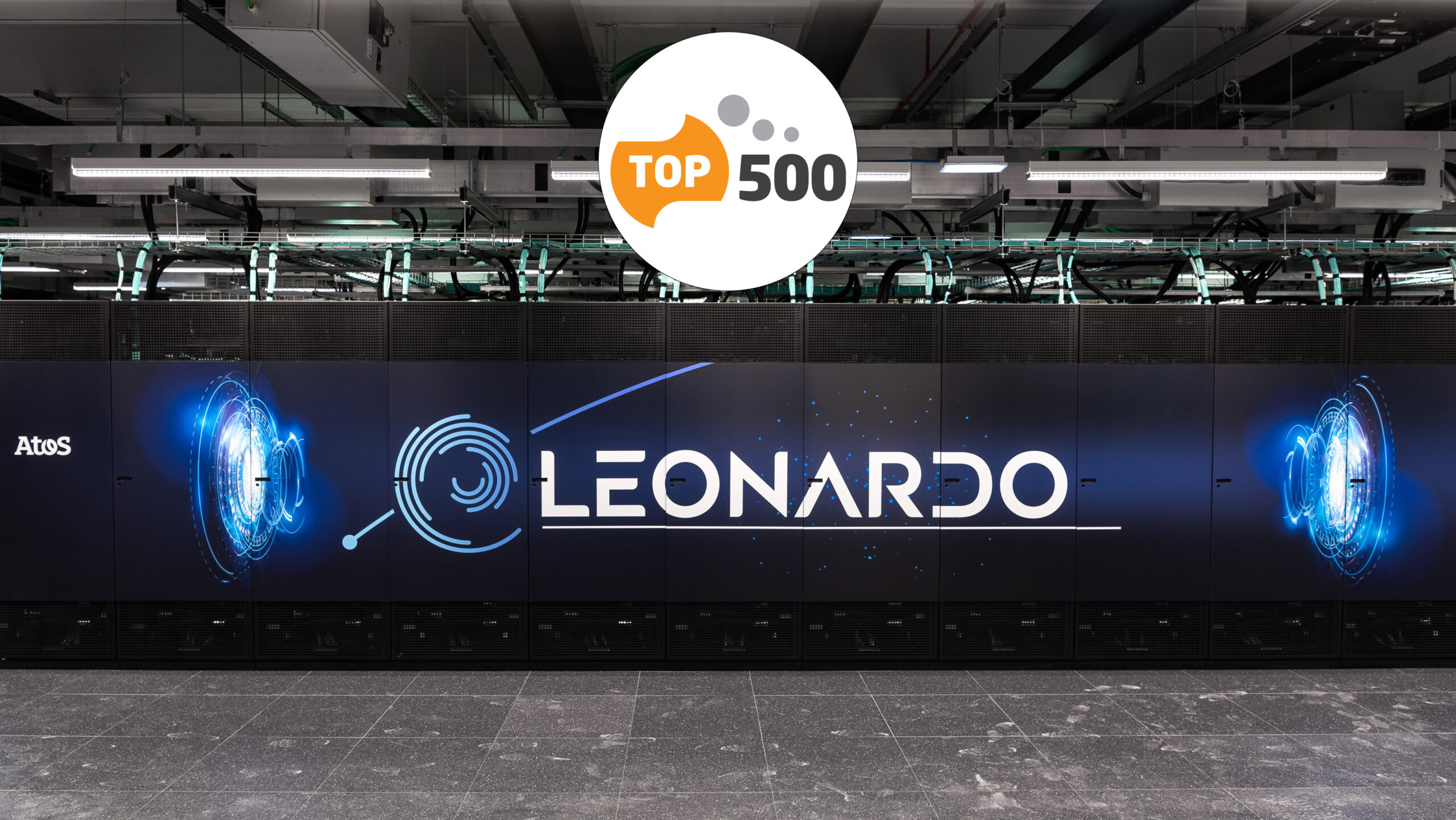 14 November 2023
TOP500, Leonardo confirmed the second most powerful supercomputer in Europe
Leonardo is confirmed the second most powerful supercomputer in Europe and in the 6th position on the Top500 list of the most powerful supercomputers in the world. The announcement was made during the first day of the SC23, the most important international High Performance Computing conference.
Read More
System status in real time
A small snapshot of the current status of our main clusters: Node status, running and pending Jobs and Connected Users.
Percentages in the Node status graph are calculated based on the number of  nodes in production per cluster: Leonardo (3456 nodes), Marconi (3188 nodes) and Galileo100 (609 nodes).
The graphs are updated every 10 minutes.
You need to refresh the page to see updated values.
Updated December 01 2023 - 03:54
Updated December 01 2023 - 03:54
Updated December 01 2023 - 03:55
Training: Next Events
Due to covid-19 emergency some courses have been suspended and others will be held online
Impact
CINECA's influence and contributions continue to shape the landscape of scientific computing and research in Italy and beyond. An ever-growing number of new users using Cineca systems shows us the importance that supercomputing is increasingly assuming in research in various fields and publishing research articles using computing power from Cineca systems results in significant international impact.
4450
Number of active users at the end of 2022

767
Number of publications using CINECA in 2022

1664
Number of citations in 2022

2.17
Average citations per item in 2022