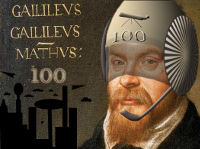 GALILEO100
The new infrastructure GALILEO100, co-funded by the European ICEI (Interactive Computing e-Infrastructure) project and engineered by DELL is available to the Italian public and industrial researchers until September 2021.
It is the national Tier-1 system for scientific research.
---
System Architecture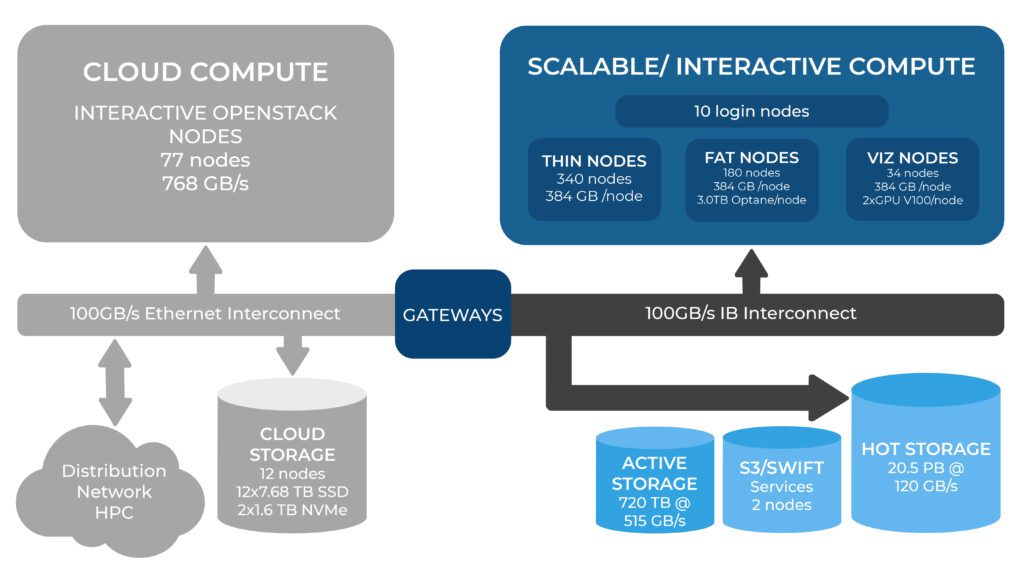 Compute Nodes:
528 computing nodes each 2 x CPU Intel CascadeLake 8260,  with 24 cores each, 2.4 GHz, 384GB RAM, subdivided in:

348 standard nodes ("thin nodes") 480 GB SSD
180 data processing nodes ("fat nodes") 2TB SSD, 3TB Intel Optane
36 GPU nodes with 2x NVIDIA GPU V100 with 100Gbs Infiniband interconnection and 2TB SSD.

77 computing server OpenStack for cloud computing, 2x CPU 8260 Intel CascadeLake, 24 cores, 2.4 GHz, 768 GB RAM, with 100Gbs Ethernet interconnection.
20 PB of active storage accessible from both cloud and HPC nodes.
5 PB of fast storage for HPC system.
1 PB Ceph storage for Cloud (full NVMe/SSD)
Login and Service nodes:
10  Login nodes are available. 5  service nodes for I/O and cluster management.
All the nodes are interconnected through an Infiniband network, with OPA v10.6, capable of a maximum bandwidth of 100Gbit/s between each pair of nodes.
GALILEO100
Model: DUal-Socket Dell PowerEdge
Architecture: Linux Infiniband cluster
Network: Mellanox Infiniband 100GbE
Nodes: 422 standard nodes
Processors: 2xCPU x86 Intel Xeon Platinum 8276-8276L (2.4Ghz)
Cores: 16704 (48 cores/node)
RAM: 384GB
+
Nodes: 180 data processing nodes
Processors: 2xCPU x86 Intel Xeon Platinum 8276-8276L (2.4Ghz)
Cores: 8640
RAM: 384GB+3.0TB Optaine
+
Nodes: 36 GPU nodes
Processors: 2xCPU x86 Intel Xeon Platinum 8276-8276L (2.4Ghz) + 2x NVIDIA GPU V100
Cores: 1728
RAM: 384GB